Space for Digital
Transformation
Space for Digital Transformation
We are a company specialized in software engineering and solutions applied to the entire aerospace cycle, from the development of satellites and complex systems, to the implementation of geospatial solutions with high added value for different industries.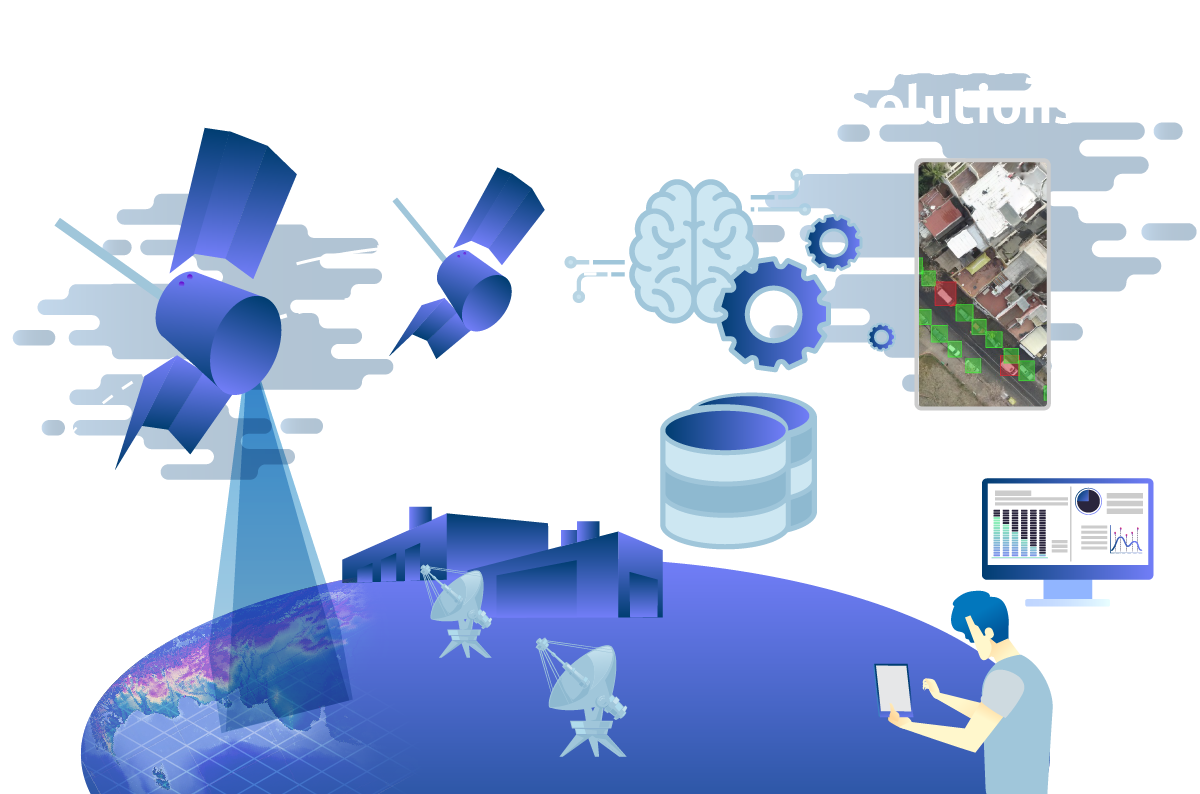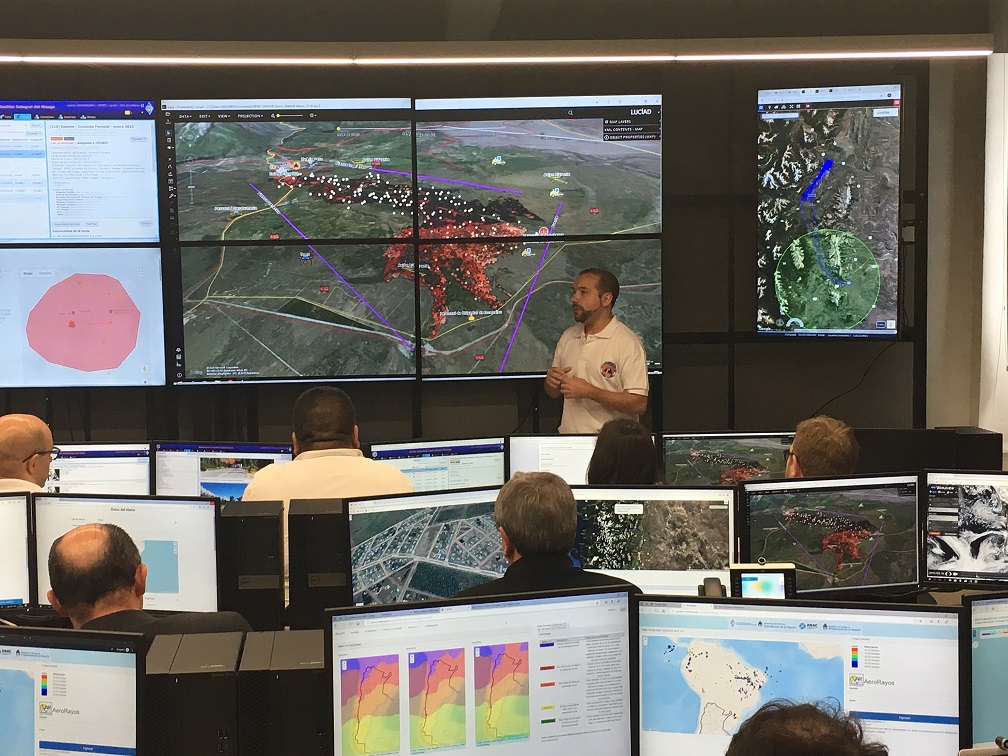 The Ministry of Security of Argentina inaugurated the National Center for Emergency Alert and Monitoring of the SINAGIR (National Comprehensive Risk Management System), implemented with Geo.Platform, the platform for geospatial data analysis and Earth observation...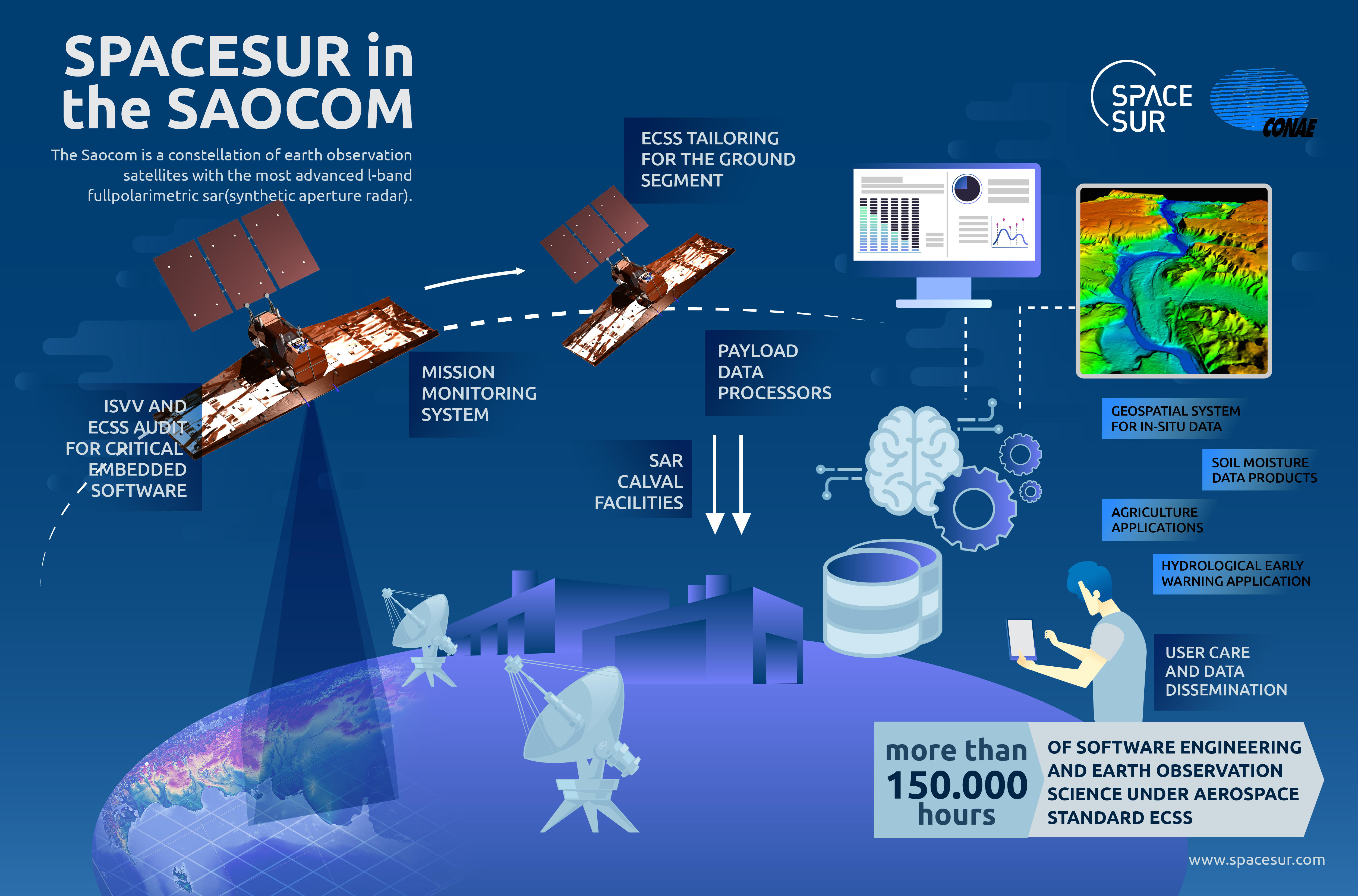 The satellite SAOCOM 1A of CONAE (Argentine space agency) was successfully launched aboard a SpaceX Falcon 9 rocket from California, United States. SpaceSUR participated in the development of the satellite with more than 150,000 hours of aerospace software...