Based on agile aerospace and ECSS methodologies, we develop and operate Mission User Segment solutions to support the full aerospace mission lifecycle.
The Saocom is a constellation of earth observation satellites with the most advanced l-band fullpolarimetric sar (synthetic aperture radar). SpaceSur invested more than 150.000 hours of software engineering and earth observation science under aerospace standard ECSS.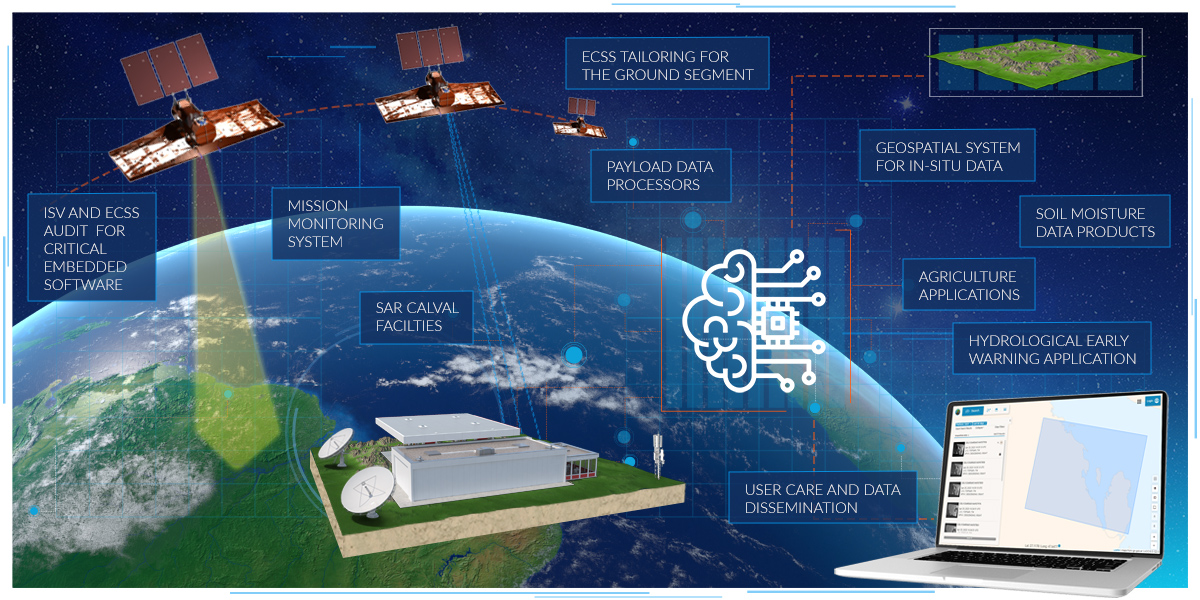 Geospatial production systems
Planning, scheduling and execution of ground and user segment processors.
Storing and cataloging all mission products and ancillary data.
Automatic retrieval, storage and quality validation of mission ground based ancillary data, and external products and data provided by agencies and corporations.
Mission User Care Systems
Mission User Care Solutions for acquisition, production and delivery requests management, and product catalog searching.
User issues handling and online support channels.
Payload and CALVAL Processors
Processors for both optical and SAR payload data.
On board image processing. Quality validation and CALVAL processors. Decision making tools for payload and processing chain calibration and validation.
Verticalized Applications and Added Value Processors
Processors for high level (L2 and above) SAR and Optical products generation.
Polarimetric SAR (PolSAR) and Interferometric SAR (InSAR) image processing.
User oriented high level products processors for generating important decision making information (soil moisture, early alerts, crops forecasts, etc).
Development of Earth observation end-to-end solutions, tailored for diverse business and government areas, including interactive web apps based on geospatial products and ancillary data.